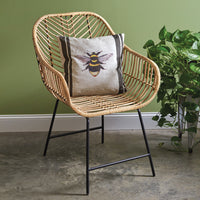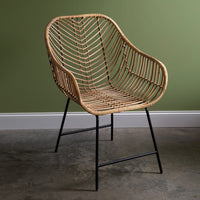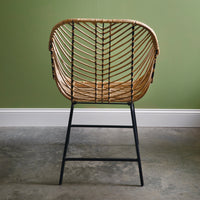 Moana Rattan Armchair with Metal Legs
Showcase a contemporary twist on a classic rattan design, this armchair is ideal in a living room or sunroom. Take a comfy seat and pair with a decorative throw or pillow to add a pop of color. Pillow and accessories shown not included. Not recommended for use outdoors unless under a covered area.
Dimensions: 25½'' wide x 26'' depth x 37'' tall
A portion of all sales are donated to help end violence against women. We sincerely thank you!