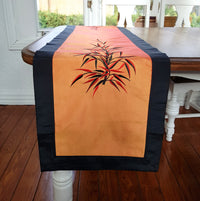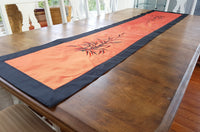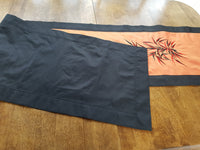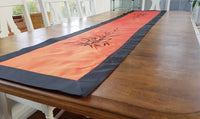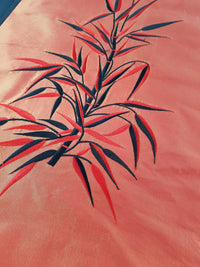 Black & Orange Silk Embroidered Table Runner
The dramatic orange and black color combination is beautifully displayed on this table runner. Crafted from 100% silk, it has a wonderful sheen to it that will sparkle if placed next to candle light! The embroidery work is matching colors with a spray of leaves at each end. 
Dimensions: 76" long x 17" wide
A portion of all sales are donated to help end violence against women. We sincerely thank you!