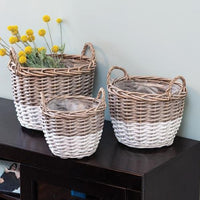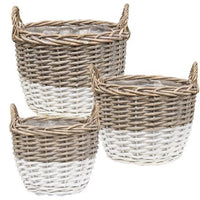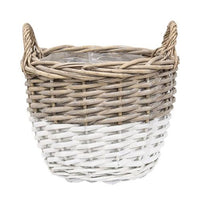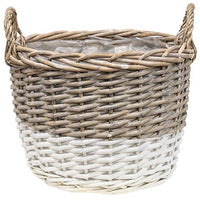 White Dipped Willow Gathering Basket Planters, Set of 3
A great way to organize items is with baskets and continues to be one of my favorite looks. This set of 3 willow baskets have a white dipped bottom and feature handles on the sides. These baskets have removable plastic liners for use with variously sized florals or everyday household items such as pillows and throws. The flat base makes these stable on any surface. Sold as a set of 3. Accessories shown not included.
Large: 12" x 12"
Medium: 10.5" diameter x 9.5" deep
Small: 8.25" diameter x 8.5" deep
A portion of all sales are donated to help end violence against women. We sincerely thank you!