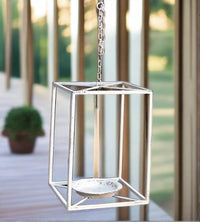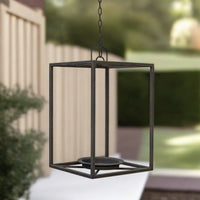 Vicenza Metal Hanging Candle Holder Lanterns
A great way to display your candles or floral designs, this metal hanging candle holder has a raised and circular holder at the base and a chain and hook attached at the top for simple hanging display. It can be embellished with wreaths, candles or anything you wish. Candles and accessories not included.
Available in black or white vintage, distressed finishes.
Dimensions: 10" wide x 14" tall
A portion of all sales are donated to help end violence against women. We sincerely thank you!