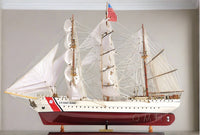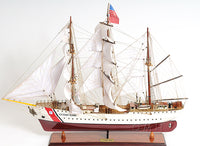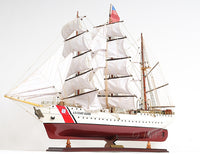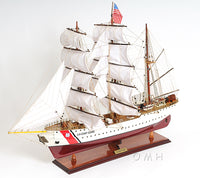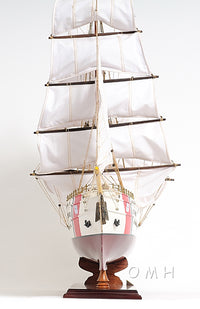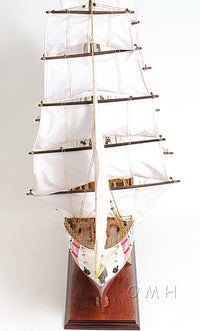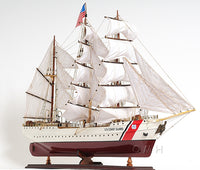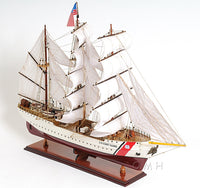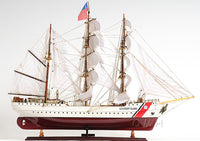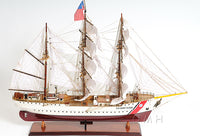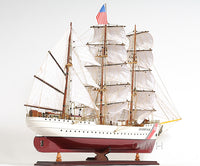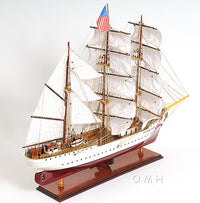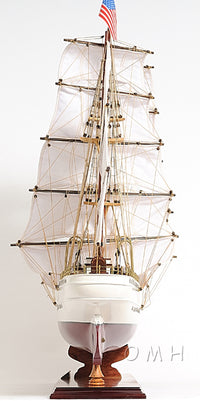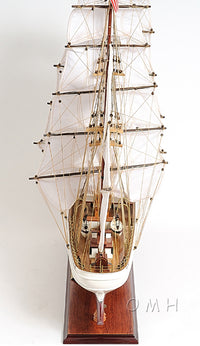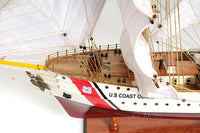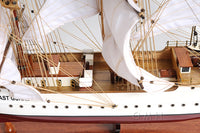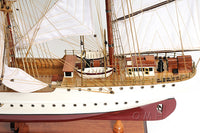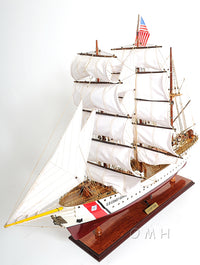 US. Coast Guard Eagle E.E. Model Ship
This gorgeous hand crafted model ship is the U.S. Coast Guard Eagle E.E. Exclusively identified with a laser-cut hull serial number, this model boat is handcrafted of exquisite wood including rosewood, mahogany, teak, and various other exotic varieties. Adhering to the plank-on-frame method, this model is constructed with extreme attention to detail and skill, producing a remarkably realistic model that is coated in authentic two-tone red and white. Exquisite accents such as wooden bowsprit, foremast, mainmast, and mizzen mast enhance its realism, striving for utmost authenticity with no plastic parts and only the finest quality wood and metal pieces. Expertly secured and packaged in a wooden crate for shipment, it arrives fully-assembled, ready for display.
Dimensions: 36" length x 12" width x 28" tall
A little history:
The USCGC Eagle (WIX-327) (ex-SSS Horst Wessel) is a 295-foot (90 m) barque used as a training cutter for future officers of the United States Coast Guard. She is the only active commissioned sailing vessel in American military service. She is the seventh U.S. Navy or Coast Guard ship to bear the name in a line dating back to 1792. Each summer, Eagle conducts cruises with cadets from the United States Coast Guard Academy and candidates from the Officer Candidate School for periods ranging from a week to two months. These cruises fulfill multiple roles; the primary mission is training the cadets and officer candidates, but the ship also performs a public relations role. Often, Eagle makes calls at foreign ports as a goodwill ambassador.
A portion of all sales are donated to help end violence against women. We sincerely thank you!