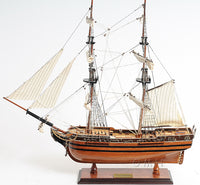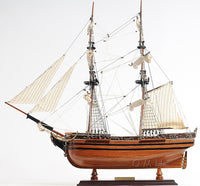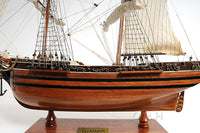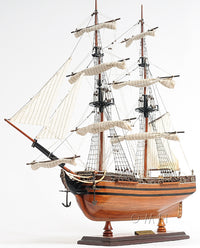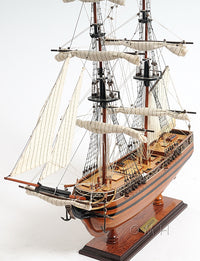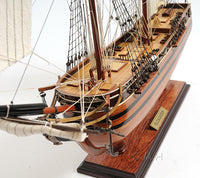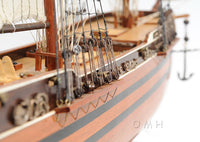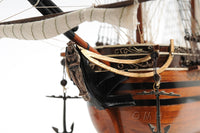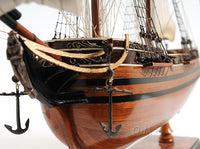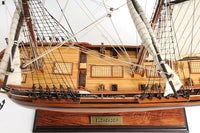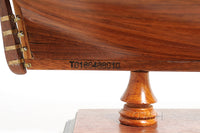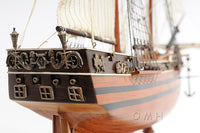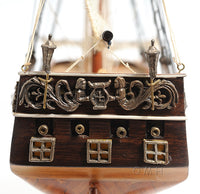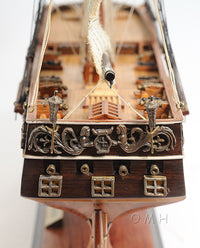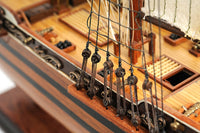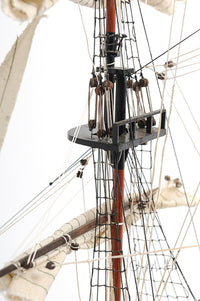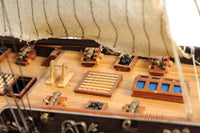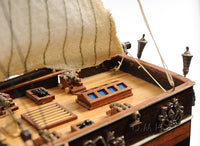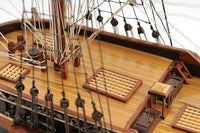 The El Cazador Model Ship
This model of the El Cazador ship is expertly hand crafted and fully loaded with stunning detail. Crafted with Western red cedar, rosewood, and mahogany and built using plank-on-frame method, which is the way actual ships are built. Using newly-minted silver in metal details, this gorgeous model ship arrives fully assembled on a solid wood base for display.

Dimensions: 24" length x 8" width x 24" tall
A little history:
The El Cazador (The Hunter) was a Spanish brig that sank in the Gulf of Mexico in 1784. On October 20, 1783 it was sent by Charles III of Spain on a mission to bring much-needed hard currency to the Spanish colony of Louisiana. The ship sailed to Veracruz, Mexico, where it was loaded with approximately 450,000 Spanish reales. King Carlos III enlisted his most trusted captain, Gabriel de Campos y Pineda, to captain the ship. On January 11, 1784, it sailed for New Orleans, and was never heard from again. Spain's attempts to locate the ship were unsuccessful and in June 1784, El Cazador was officially listed as missing at sea. Then, on August 2, 1993, the trawler Mistake, while fishing in the Gulf of Mexico fifty miles south of New Orleans, hung its net on a snag. The trawler was captained by Jerry Murphy and its home port was Pascagoula, Mississippi. When the crew hoisted the net and dumped the contents on the deck, they found the net was filled with silver coins. The coins bore markings from the Spanish mint in Mexico, along with the date 1783. Treasure from the ship is now administered through the Franklin Mint.
A portion of all sales are donated to help end violence against women. We sincerely thank you!