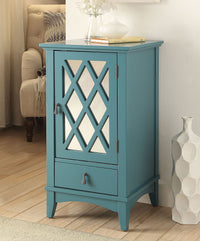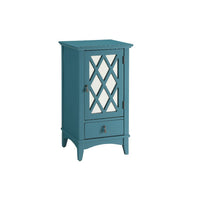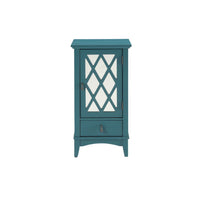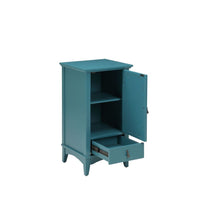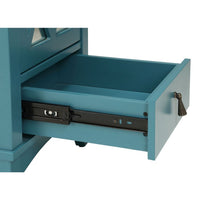 Teal Blue Mirrored Accent Cabinet
A  gorgeous teal blue covered this beautiful mirrored accent cabinet. Featuring a lower drawer and "X" diamond fret work framed mirrored glass door, this cabinet is small enough to be put any where and not be in the way, but still has plenty of storage.
Dimensions: 16" x 15" x 30" tall
A portion of all sales are donated to help end violence against women. We sincerely thank you!