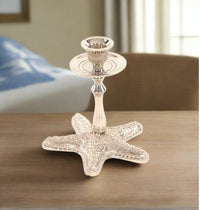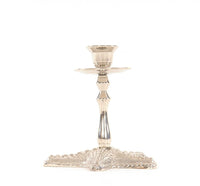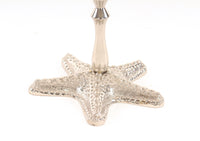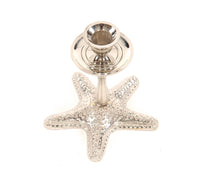 Star Fish Tapered Candle Holder, Set of 2
The ubiquitous star fish, this set of 2 candle holders are perfect for your tapered candles. Crafted from solid brass with a silver polished shine and finish.
Dimensions: 5" x 5" tall each, Set of 2.
A portion of all sales are donated to help end violence against women. We sincerely thank you!