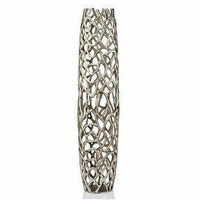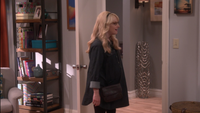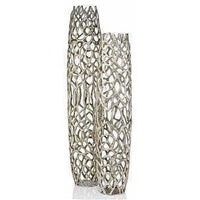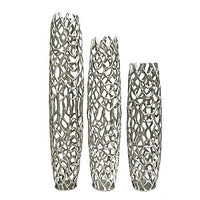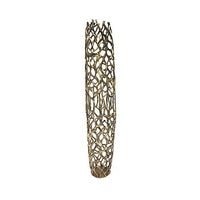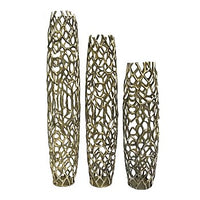 Twig Openwork Tall Metal Vases - Used in The Big Bang Theory
A spectacular decorative floor vase constructed of open work metal and buffed to a high silver or gold toned shine. Like mother nature has fashioned twigs into a vase! I think it's obvious, but don't put water in these...
For fans of the tv show, the Big Bang Theory, the silver floor vase is used in Howard and Bernadettes home. :-) 
Three sizes available:
Large: 10" diameter x 48" tall
Medium: 10" diameter x 39" tall
Small: 10" diameter x 32" tall 
A portion of all sales are donated to help end violence against women. We sincerely thank you!