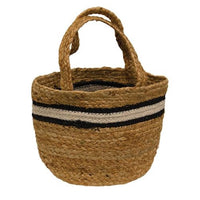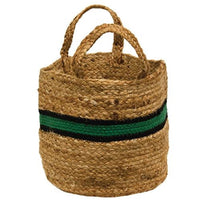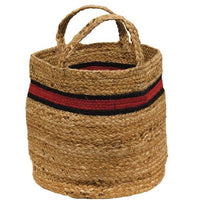 Set of 3 Bold Striped Jute Baskets
This set of 3 bold striped jute baskets offers an ideal solution for organizing and containing clutter. Make a stylish addition to any room in your home with this creative blend of natural jute and bold, bright stripes for a unique storage solution. The jute material is durable and breathable, making it a perfect choice for laundry, toys, linens, and more. Accessories shown not included.
Large: 12" x 12" deep
Medium: 10" x 10" deep
Small: 8" x 8" deep
A portion of all sales are donated to help end violence against women. We sincerely thank you!