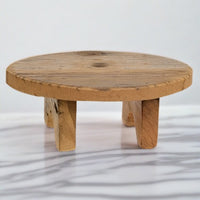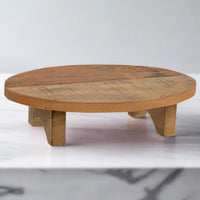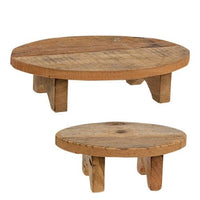 Set of 2 Reclaimed Wood Risers, Dessert Display
A great way to display your wares or serve your family and friends from, risers create visual interest on tables and counters. This set of two display risers are unpainted and weathered for a rustic finish. Two different sizes comes in this set for a variety of display ideas. They are not perfectly round, more an oval shape due to their rustic nature. Accessories shown not included.
Large: 12" x 9" x 3" tall
Small: 8"  x 6.5" x 3" tall
A portion of all sales are donated to help end violence against women. We sincerely thank you!