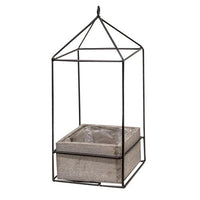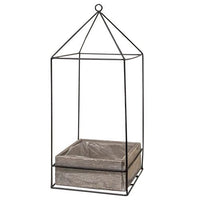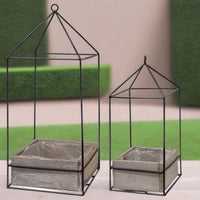 Riverside Wooden Planters with Metal Frame, Set of 2
For your indoor or outdoor garden, this is a 2 piece set of wooden planter boxes framed with an open air style of metal hanger. The planter boxes are lined with plastic and finished in a grey distressed look. Plants shown not included.
Large: 15.25" tall x 6.5"square, 6" x 2.5" deep box
Small: Frame 11" tall x 5" square, 4.25" x 2.25" deep box
A portion of all sales are donated to help end violence against women. We sincerely thank you!