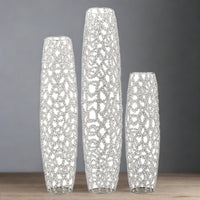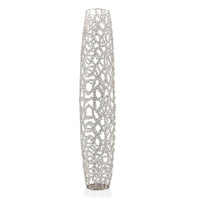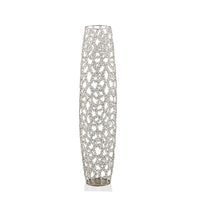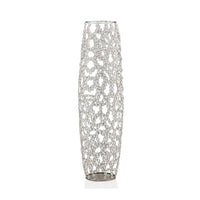 Ola De Cristal Floor Vases, 3 Sizes
What an exquisite arrangement of faceted crystals on these nickel plated floor vases. The frame is aluminum with nickel plate and the crystal are 'sewn' in by hand. 3 sizes available. 
Extra large: 9" diameter x 47" tall, 12 lbs
Large: 9" diameter x 40" tall, 10 lbs
Small: 9" diameter x 31.5" tall, 8 lbs
A portion of all sales are donated to help end violence against women. We sincerely thank you!