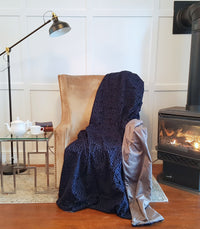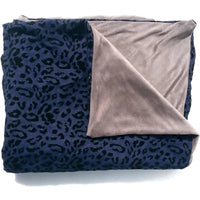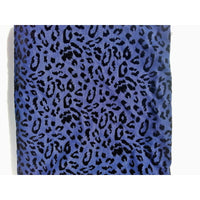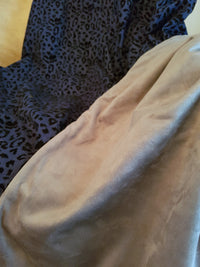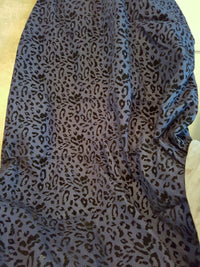 Navy Blue Flocked Velvet Throw Blanket
 This item can be shipped to Canada! 
Ever have one of those days when you need sophistication in your life? A little culture perhaps? Just looking at this gorgeous blanket should do the job! Flocked navy blue velvet on a cotton backing with faux grey suede backing. Soft and cozy to the touch. All of our throw blankets get softer with every wash!
Dimensions: 50" x 80" 
Care & cleaning:
Machine wash in cool water.
Tumble dry on medium heat.
Enjoy! 
A portion of all sales are donated to help end violence against women. We sincerely thank you!