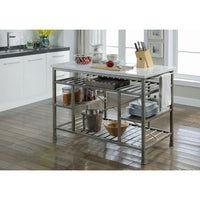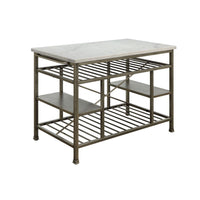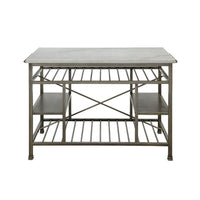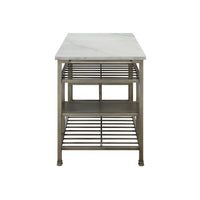 Marble & Antique Pewter Kitchen Cart Island
This kitchen cart is a harmonious blend of form and function. It offers simple design features, industrial fittings, and a contrasting white marble countertop. The metal construction provides lasting durability, and that holds up to everyday use. Accessories shown not included. Assembly required.
Dimensions: 50" length x 28" wide x 36" tall
Weight: 119 lbs
A portion of all sales are donated to help end violence against women. We sincerely thank you!