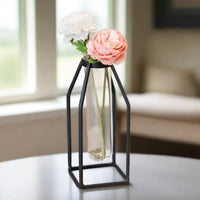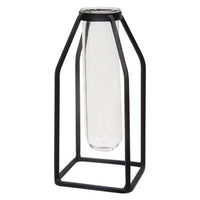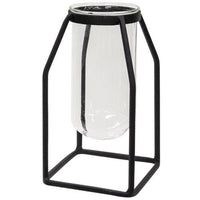 Glass Tube Vase in Metal Frame
A unique vase that features a black metal frame and a glass vase in the center. A modern  freestanding display that adds a touch of magic to your space! Two sizes available. Flowers and accessories not included.
Tall: Frame measure 9.25" tall x 3.25" squared, glass vase measures 8.25" tall x 2.25" diameter
Wide: Frame measure 8" tall x 4.25" squared, glass vase measures 6.5" tall x 3" diameter
A portion of all sales are donated to help end violence against women. We sincerely thank you!