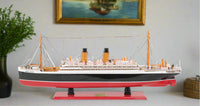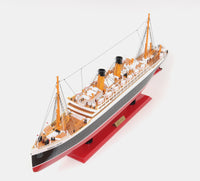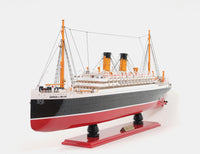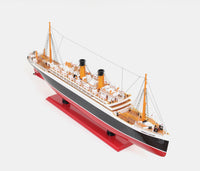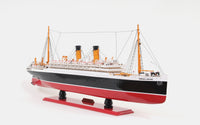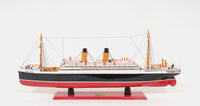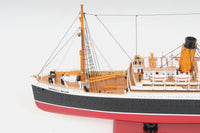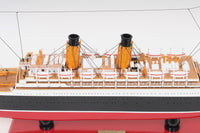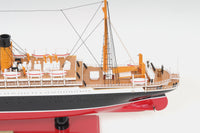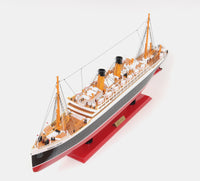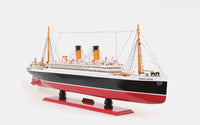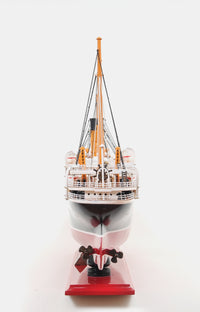 Empress of Ireland Model Ship
This model ship of the Empress of Ireland was painted in red, white and black, the original colors and arrives to you fully assembled! With magnificent details that include plank decking, metal rails, multiple life boats, davits, metal stairs, painted smoked stacks, anchors, and advanced rigging. The word Empress of Ireland is also on the hull and this model ship is rested on a solid wood base with metal nameplate.
Dimensions: 32.5" length x 4.5" width x 13.25" tall
A little history:
The Empress of Ireland was a transatlantic ocean liner owned by the Canadian Pacific Steamship Company that sailed between Quebec City, Quebec, Canada, and Liverpool, United Kingdom. She sank on the early morning of May 29, 1914 in the St. Lawrence River after colliding with the Storstad in a disaster which claimed 1,012 lives, making it the worst maritime disaster in Canadian history. Her sinking was overshadowed by World War I.
A portion of all sales are donated to help end violence against women. We sincerely thank you!