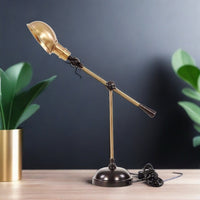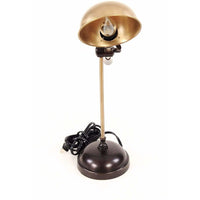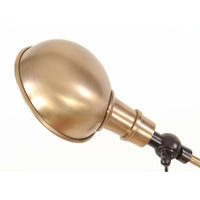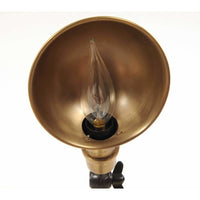 Brushed Brass Task Table Lamp
Not only is this task lamp functional, it has great vintage charm! The idea of a desk lamp was tinkered with by many inventors throughout the 1920s until the parallelogram arm structure was finally agreed upon as a functional feature. Adjustable, bronze desk lamps are now a must for any office space or bed side. The nostalgic feel blends well with vintage or modern, giving you versatility in every way. 
Uses 1 110 V / 25 W bulb, not included.
Dimensions: 20" tall, diameter of shade is 5.5"
A portion of all sales are donated to help end violence against women. We sincerely thank you!