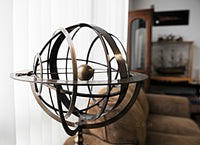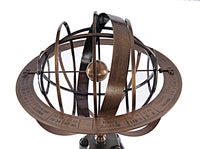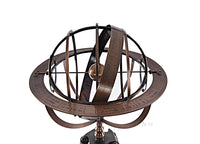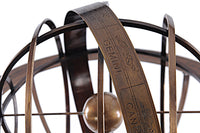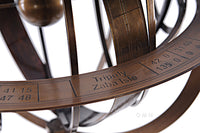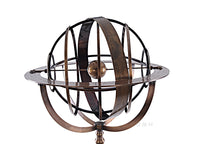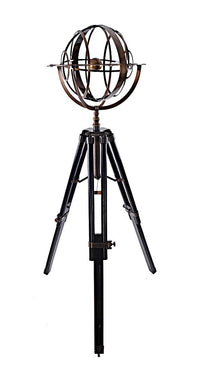 Brass Armillary With Wood Stand
This beautiful brass armillary sundial is the perfect antique style piece. The sphere includes a band etched with zodiac signs held up by four brackets and the stand is adjustable. Crafted from brass with a bright annealed finish, the wooden stand has a deep coffee stain color.
Dimensions: 25" diameter x 46" tall
A portion of all sales are donated to help end violence against women. We sincerely thank you!