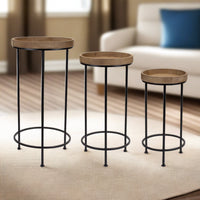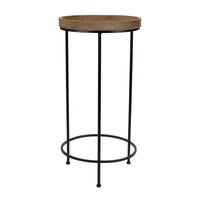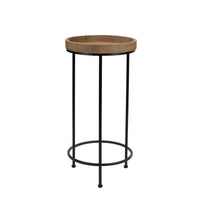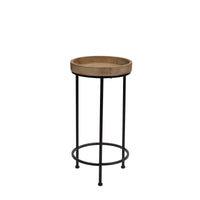 Beachside Side Tables, Set of 3
Unlock the beauty of the outdoors with this elegant set of three Beachside Side Tables. Crafted from durable iron and natural wood, each piece features a sleek metal base and tray-like top, perfect for resting drinks, books, or plants. The combination of brown and black brings a timeless and rustic charm to any living room or patio. Recommended for indoors, but can be used outside in a covered area, away from weather elements.
Large: 14.25" diameter x 28.75" tall
Medium: 12.25" diameter x 25.25" tall
Small: 10.5" diameter x 20.75" tall
A portion of all sales are donated to help end violence against women. We sincerely thank you!