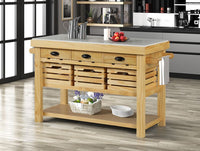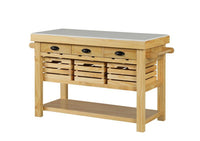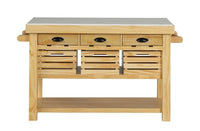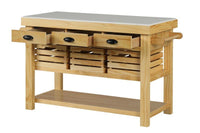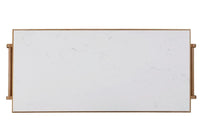 Bankside Slatted Kitchen Island Cart
Instantly upgrade your kitchen with the Bankside Slatted Kitchen Island Cart! This gorgeous piece features light wood and a stunning faux marble top, plus drawers, shelves, and a towel rack for ultimate convenience. Enjoy effortless utility with a stylish touch! Assembly required, accessories shown not included. 
Crafted with Wood(Pine), MDF, Veneer, Artificial Marble.
Dimensions: 55" length x 24" width x 35" tall
Weight: 214 lbs
A portion of all sales are donated to help end violence against women. We sincerely thank you!