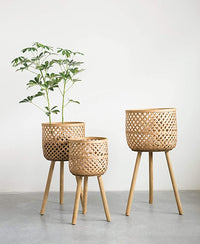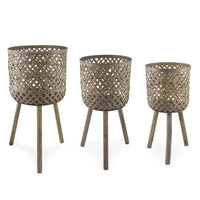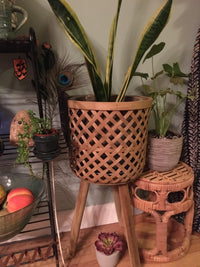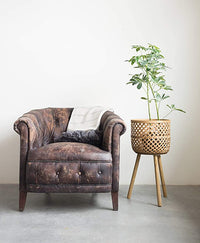 Bamboo and Wood Planters, Set of 3
With multiple uses, these planter baskets are raised off the ground for a wonderfully tiered display. Use for plants or in other rooms to store away your stuff. Set of 3. Crafted from bamboo and wood. Accessories shown not included.
Small: 10.5" diameter x 21.5" tall
Medium: 12.5" diameter x 22.5" tall
Large: 14.5" diameter x 29.5" tall

A portion of all sales are donated to help end violence against women. We sincerely thank you!