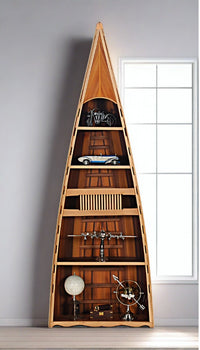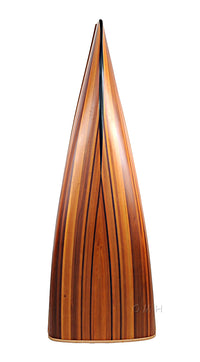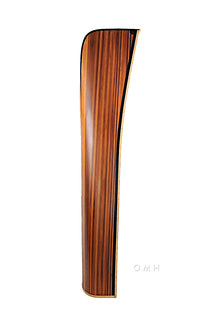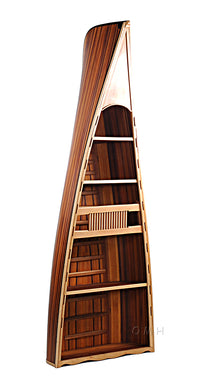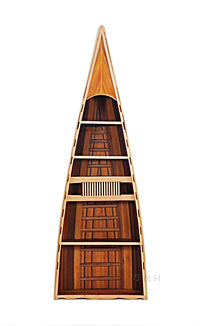 Hand Crafted Wooden Canoe Book Shelf
Unique and handcrafted and built like a real canoe, this bookshelf will lovingly house your mementos and favorite books.
Crafted from top graded Canadian western red cedar strips with American Beech hardwood, the finish is a glossy resin just like a real canoe! Accessories shown not included.
Dimensions: 90" tall x 31" wide x 20.5" deep
Shelf Dimensions:
1st Shelf: 13.25"L x 14"D x 8"H inches
2nd Shelf: 16.5"L x 12.5"D x 11"H inches
3rd Shelf: 22"L x 11"D x 13"H inches
4th Shelf: 26.25"L x 11"D x 14"H inches
5th Shelf: 29"L x 11"D x 16"H inches
A portion of all sales are donated to help end violence against women. We sincerely thank you!