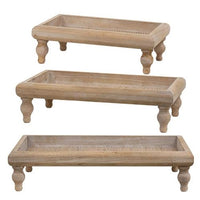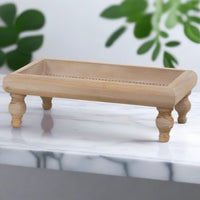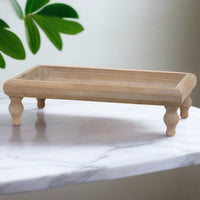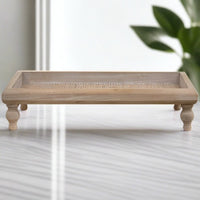 Set of 3 Cairo Wooden Raised Trays
A gorgeous set of 3 wooden raised decorative trays, these have a lovely basket weave pattern on the interiors for detail and turned legs for freestanding display. With a natural finish that has streaks of white for a lightly distressed and aged look, these decorative trays are perfect for displaying florals, fillers, and other decorative items. Not food safe with direct contact with food, however add a linen napkin or doily to separate food from the natural mango wood. Set of 3. 
Large: 19.5" x 11.75" x 4.5" tall
Medium: 16.25" x 9.75" x 4.25" tall
Small: 13.75" x 7.75" x 4.75" tall
A portion of all sales are donated to help end violence against women. We sincerely thank you!