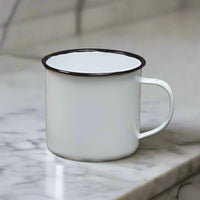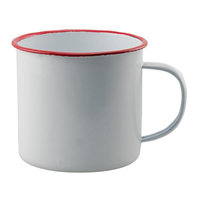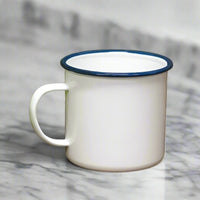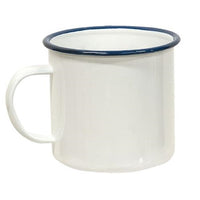 Enameled Metal Mugs, Set of 4
These enamel mugs are extra wide for your first morning cuppa joe or a big cup of soup! Crafted with metal and finished in white enamel with a bold, black or red trim. These mugs are food, oven and dishwasher safe. Do not microwave.
Dimensions: 4" tall x 4¼" wide.
A portion of all sales are donated to help end violence against women. We sincerely thank you!