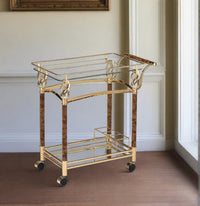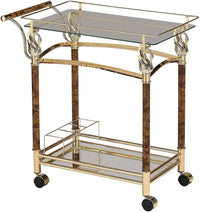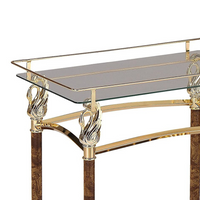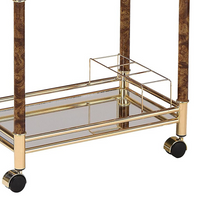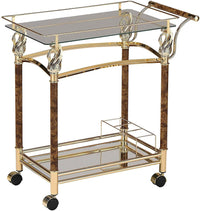 Swan Gold Bar Cart Server
Make a statement with this luxurious bar cart server. Featuring a metal frame, gold accents, and 4 wheels for easy mobility, this sophisticated piece has enough space for all your bottles and glasses in its sleek glass top and below-the-counter bottle holder. Antique burl wood look adorns the corners with swan designs, giving it an opulent, classic feel. Perfect for a modern and stylish setup.
Dimensions: 31'' tall x 29'' wide x 16'' depth
Weight: 27 lbs
Weight capacity: 55 lbs
A portion of all sales are donated to help end violence against women. We sincerely thank you!