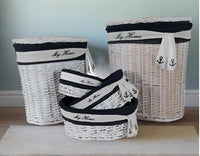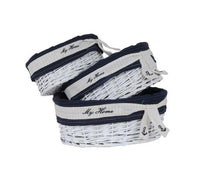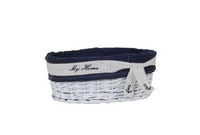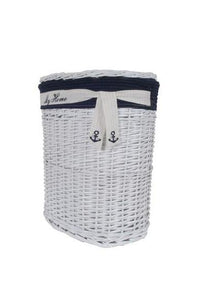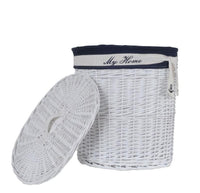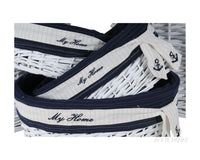 Set of 5 Oval White & Navy Blue Willow Baskets, Hamper
This set of white willow baskets has a wonderful nautical feel! The classic blue and white fabric that lines each basket is finished with an anchor at the ends of each bow tie. Subtle and casual pin striping finish the look on the "My Home" script. Set of 5.
Perfect to store anything, the larger baskets are great for laundry hampers.
Dimensions from largest to smallest.
20" x 14.5" x 23" tall
17" x 12" x 18" tall
15" x 11" x 6" tall
13" x 9.5" x 5.5" tall
10" x 7" x 5" tall
A portion of all sales are donated to help end violence against women. We sincerely thank you!