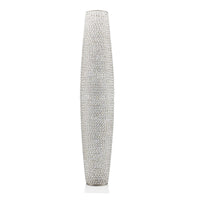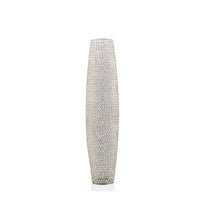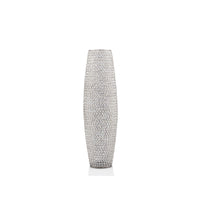 Cristal Tall Floor Vases, 3 Sizes
A stunning blend of faceted crystals hand placed on a nickel plated frame, these vases provide sparkle and shine! A contemporary style that will be an excellent accent to your decor. 3 sizes available. 
Extra Large: 9" diameter x 47" tall, 14 lbs
Large: 9" diameter x 40" tall, 12 lbs
Small: 9" diameter x 31.5" tall, 9.5 lbs
A portion of all sales are donated to help end violence against women. We sincerely thank you!