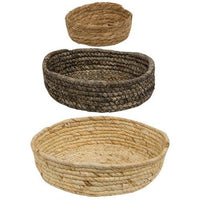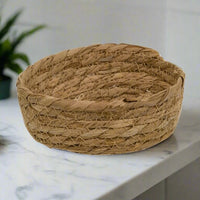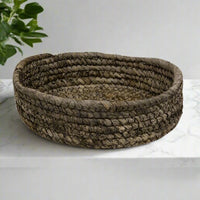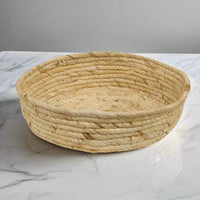 Corn Husk Rope Basket Trays, Set of 3
Neutral beachy tones are just perfect for this set of basket trays. Extra deep, these basket trays are crafted from corn husks in a roped and round pattern. Set of 3. These baskets nest inside each other.
Large: 12" x 3.25" deep
Medium: 8" diameter x 2.75" deep
Small: 5.5" diameter x 2" deep
A portion of all sales are donated to help end violence against women. We sincerely thank you!